It's hard to believe that Speaking Books® is turning 10 this year. What an incredible journey it has been!
This is as much a tribute to your hard work – our clients, partners, supporters, and friends, as it is to us. With your commitment to make a positive difference to the world's most vulnerable communities, Speaking Books® have educated people all over the world on health and development topics. People that previously did not have hope for better well being or social development, simply because they couldn't read, now have access to vital information.
Our books have taught families about the importance of immunization, how to prevent malaria, how to end polio now, the importance of handwashing, coping with HIV & AIDS, suicide prevention, and so much more. With 500,000 books distributed around the world, in over 30 countries, together we have made a difference and look forward to our continued progress in the coming years.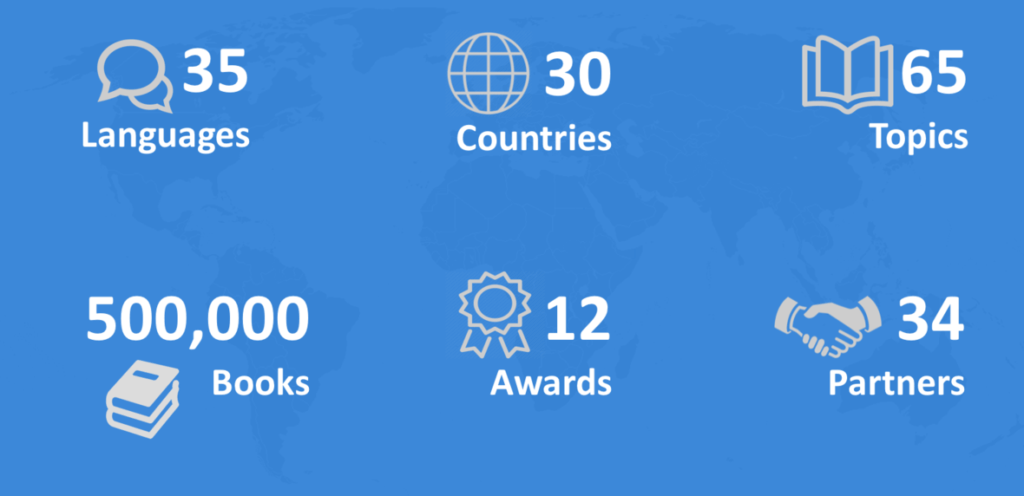 A New Year, A New Look
Check out our brand new website and our new branding.
We are very excited to kick off 2017 with a fresh new look and a website that truly communicates our innovative approach. Thanks to the awesome design team at Owl Media in South Africa and Queen Wendy! We'd appreciate to hear your thoughts on the new site – so please send them our way! Is the message clear? Is the site easy to navigate? Does it have the information you'd like to see on there? If you haven't yet, please follow us on Facebook, Twitter, and LinkedIn – we'd love to stay in touch with you.
A Year of Milestones
Largest single delivery of 30,000 Speaking Books® filling a 40ft container to capacity for UNICEF Nigeria.
Completion of 20,000 Speaking Books® on Immunization in 5 different languages for distribution in Ethiopia.
Our 3rd End Polio Now Speaking Book® ordered by UNICEF Afghanistan and generously funded by Rotary International.
Save the Children ordered their first Speaking Book® for Nigeria.
We are so honored that our very own Brian Julius received Rotary International's distinguished "Service Above Self Award" given annually to about 100 Rotarians out of a membership of over 1.3 million. Congratulations!