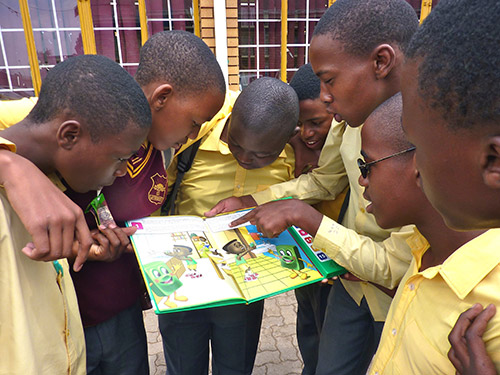 In 2004, a story appeared in the Wall Street Journal about a talking (audio) book used for healthcare education in Afghanistan. However, the price tag of $62.50 per book put it well out of reach of African and other developing countries.
At the time, the South African Depression and Anxiety Group (SADAG) was working to combat teen suicide in South Africa and was confronting first hand the challenge of distributing health information to low literacy communities.
SADAG's founder, Zane Wilson, inspired by the WSJ article, set out to create an affordable solution for reaching low literacy community with vital health information.
In 2005, the first two Speaking Books® were launched at the Global Health Conference in Washington, D.C. Following SADAG's success with the Speaking Books®, it was clear that these audio books could be expanded to many other health and social issues all over the world and so Speaking Books® was born. We have since focused on working with global health organizations to promote numerous health, social, and literacy topics around the world.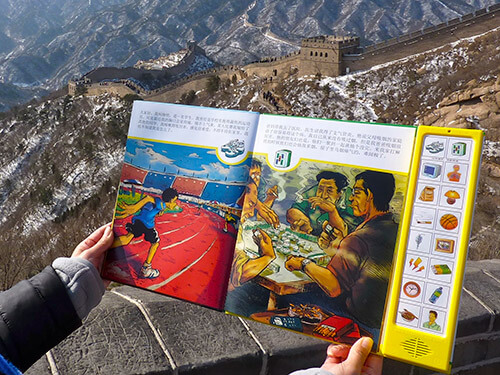 Speaking Books® are truly a cost effective "edutainment tool", giving people access to critical, life-saving information they never dreamed of having access to previously. A simple, yet innovative concept, each book brings to life an important topic through culturally relevant artwork and text and actually speaks to people in their own language at the push of a button, often through the voice of a local celebrity. Speaking Books® arm individuals with important information while also empowering communities to live a better life.
Working with a wide range of clients, we've created hundreds of thousands of books, covering more than 100 topics in over 40 languages that have been distributed in 35 countries."
Our Mission is simple:
We exist to help organizations reach communities that previously seemed unreachable, by delivering critical messages that empower, educate and save lives.
Bridging the Communication Gap:
Today, companies and organizations simply do not have the resources nor the right tools to effectively communicate with illiterate populations. We saw the traditional tools such as pamphlets and brochures are useless among those that cannot read and community workers are too few and far between to expect to reach large populations, so we have created a one-stop shop to help organizations develop a tool overcome the barriers presented by illiteracy.
Our Process
We work with leading global health and development organizations to identify critical need projects that require educating low literacy communities on health or social issues. In collaborating with these organizations, we create Speaking Books® to address various topics, in most cases developing the artwork, text, and accompanying soundtrack. We work with organizations that have tremendous amount of experience in both the local culture and the health issues, ensuring the content and education process is seamless.
We provide a complete one-stop shop, taking responsibility for every aspect of the new Speaking Book® – from creation to delivery. Alternatively, clients are welcome to provide their own text, artwork and audio recordings if they feel this will meet their specific requirements. The creative process is a wonderful, collaborative opportunity to explain often-complex issues, and each Speaking Book® is unique to meet the challenge of producing a compelling and engaging end result that will attract, inform and hold the user's attention.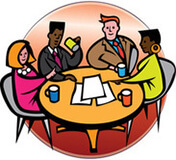 1) Take the brief
This can be covered in one meeting sometimes face to face, more often than not over the phone or by exchange of emails. We just need to know the basic details like the subject, any examples of existing communication materials, the communities to be served, in what countries, languages, gender and age groups.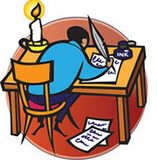 2) Develop the text
Everything starts with the text. Our copywriters will draft the first version for the clients to review and give their feedback on what changes, if any, they require. Often the client has a number of partners for the project like medical and nursing associations or ethics boards, so each party is given an opportunity to review and edit the text. Once we have consensus on the text, it is then used as a guide for the illustrators. If there are additional language requirements, translation of the text will be part of the process.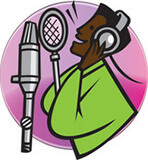 3) Sound Recordings
As soon as the text has been approved, we arrange for the recording of the audio tracks, as this takes the longest time in the production process. Often this will be with a local celebrity, to have an even more powerful impact on the interest and retention of the critical messages contained in the Speaking Book®. The sound tracks are then uploaded for production of the sound box.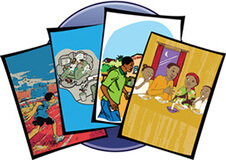 4) Select the Artist
We have a large assortment of artists on call able to recreate a wide variety of styles to ensure that all illustrations will be culturally appropriate for the new Speaking Book. Together with the client we select a shortlist of artists to be considered for the project.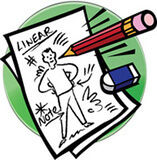 5) Pen and Ink Linear Drawings
Once the artist has been selected, who we believe will be the most suitable to take the viewer on an engaging journey of education and understanding of the subject matter, he or she will use the text as a guideline to create black and white linears to demonstrate to the clients how each page will be illustrated.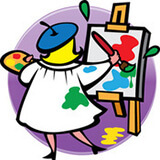 6) Final Full Color Illustration
As soon as the clients have reviewed the linears and detailed any changes required, the artist will create a full color illustration. As each illustration is completed, it is shared with the clients so they can appreciate how their new Speaking Book is being completed.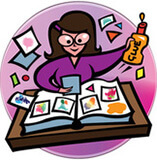 7) Assembly:
Once all the text, illustrations and sound tracks of the Speaking Book have been completed and approved, our Art Director assembles the book into print ready format, typesetting each page with text and page numbering, and the front cover with title and logos of all the participating agencies. Often the back cover is used as a valuable source of contact information such as listing all the clinics or where to get help.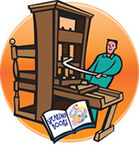 8) Producing the order
Production is scheduled in several different facilities to complete the printing, manufacture of the circuit boards, molding of the plastic components and assembly of the sound boxes. It then all comes together at the print works and on completion, an independent inspection company is summoned to check and certify if the Speaking Books meets specification and can be dispatched.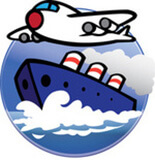 9) Shipping
Speaking Books have been distributed throughout Africa, in India, China, North and South America. Depending on the client's distribution requirements, we can arrange shipping to port of entry for any country. Often clients also require airfreight of limited quantities to support a launch, conference or exhibition.
Brian is a successful entrepreneur, with extensive experience in industries as diverse as production management in South Africa to industrial engineering and marketing for a leading UK furniture manufacturer. He was selected to serve as PA to the Chairman and CEO of Reed International in London, which at the time was the world's largest pulp and paper, packaging, printing and publishing group. Brian was later appointed Marketing Director of the conglomerate division of a major multinational chemical company.

Corporate life then gave way to the challenge and excitement of what would become a lifelong passion – entrepreneurship – by launching a successful fast food company, first in London and then in South Africa. Numerous other successful business ventures followed, including a sports management business sold to the Gary Player Group, an online B2B subscriber information database company, and a teleconferencing company.

Once settled in the US, Brian launched Speaking Books in order to provide an affordable communication and education tool to the world's most vulnerable people. He has built a strong reputation with numerous global clients and partners and continues to work diligently on his mission to make Speaking Books available around the world to delivery critical, life-saving information to communities that need it most.

Brian is a committed Rotarian and was awarded Rotarian of the Year 2013-2014 by his Club, and in 2016 he received the Rotary International Service Above Self Award, Rotary's highest form of recognition, and only presented to 100 Rotarians each year out of 1.3 million members worldwide

Brian is currently based in Hilton Head, SC and is actively involved in new business development and international trade. He has a business degree and qualifications in Industrial Engineering and Production Management.

Zane created the Speaking Book concept as an effective and viable way to provide vital health care information to low literacy communities. Her in-depth knowledge and experience of health care needs of rural communities ensures the success of the program by producing books that truly meet the needs of the various communities.

Zane is the Chairman and Founder of the largest mental health NGO group in Africa, the South African Depression and Anxiety Support Group (SADAG). She is an active patient advocate representing thousands of people who suffer from depression, and in particular AIDS related depression, phobias, and mood disorders. Zane frequently conducts public and professional lectures, seminars and workshops in Africa, Europe and the USA to promote these issues.

Prior to founding SADAG in 1994, Zane was a very successful businesswoman, having established, owned and operated marketing, sports management and international information companies. Zane is the author of numerous magazine articles and publications and has been the subject of many feature profiles in various medical and consumer magazines. She is frequently quoted in the media and appears regularly on TV and radio to promote patients' needs in Africa.

Zane has received numerous awards including South African Woman of the Year for Health, The WHO and Federation of Mental Health's Award, World Bank Marketplace Winner, and South Africa's Highest Community Award – The Order of Baobab.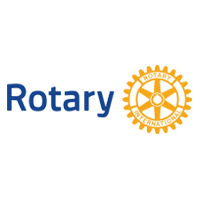 Rotary International is 1.3 million neighbors, friends, and community leaders who come together to create positive, lasting change in our communities and around the world. Rotary has been an integral partner with Speaking Books, most recently leading the Polio Speaking Book initiative in Pakistan and Nigeria and Afghanistan.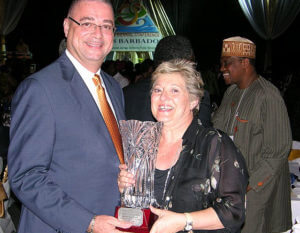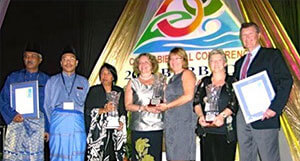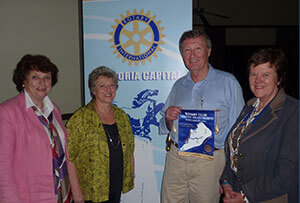 2016 – Rotary International Service Above Self Award presented to Brian Julius founder of Speaking Books
2012 – Order of the Baobab – South Africa's highest community award presented by President Zuma to Zane Wilson, creator of the Speaking Book and founder of SADAG
2009 – AfriComNet Award for Innovation in HIV and AIDS Communication
2009 – Purpose Prize Fellowship Award for outstanding contributions to the social good
2009 – Department of Public Service Ministers Award for "Innovation and Sustainability in Health Care"
2008 – Saatchi & Saatchi New York Finalist for World Changing Ideas
2008 – Commonwealth Association for Public Administration and Management Silver Medal for International Innovations
2008 – American Express Nomination for Members Project
2007 – Pan African Health Award for "Innovation, Excellence and Sustainability"
2007 – CPSI Public Sector Innovations Runner Up Award in the category "Innovative Use of Information Communication Technology (ICT) for Effective Service Delivery"
2007 – PharmaVoice 100 Honoree for patients rights and creating the Speaking Book
2001 – TIGA (Technology in Government Award) presented by the United Nations Economic Commission for Africa and the Government of
Finland for patient education and development in Africa