Providing vital health care education to low literacy communities
What started out as a World Bank funded initiative to create a unique communication tool to address at risk youth in South Africa on Suicide Prevention marked the birth of the Speaking Book®.
An interactive beautifully illustrated book combining colorful artwork, with a carefully written storyline and an audio recording so with the push of a button, vital healthcare information would be seen, read, heard and understood.
The results were beyond all expectations
Here is that very first book "Suicide Shouldn't be a Secret" published in 2006, still in daily use today and recorded by well known TV, Radio and Theatre personality Lillian Dube.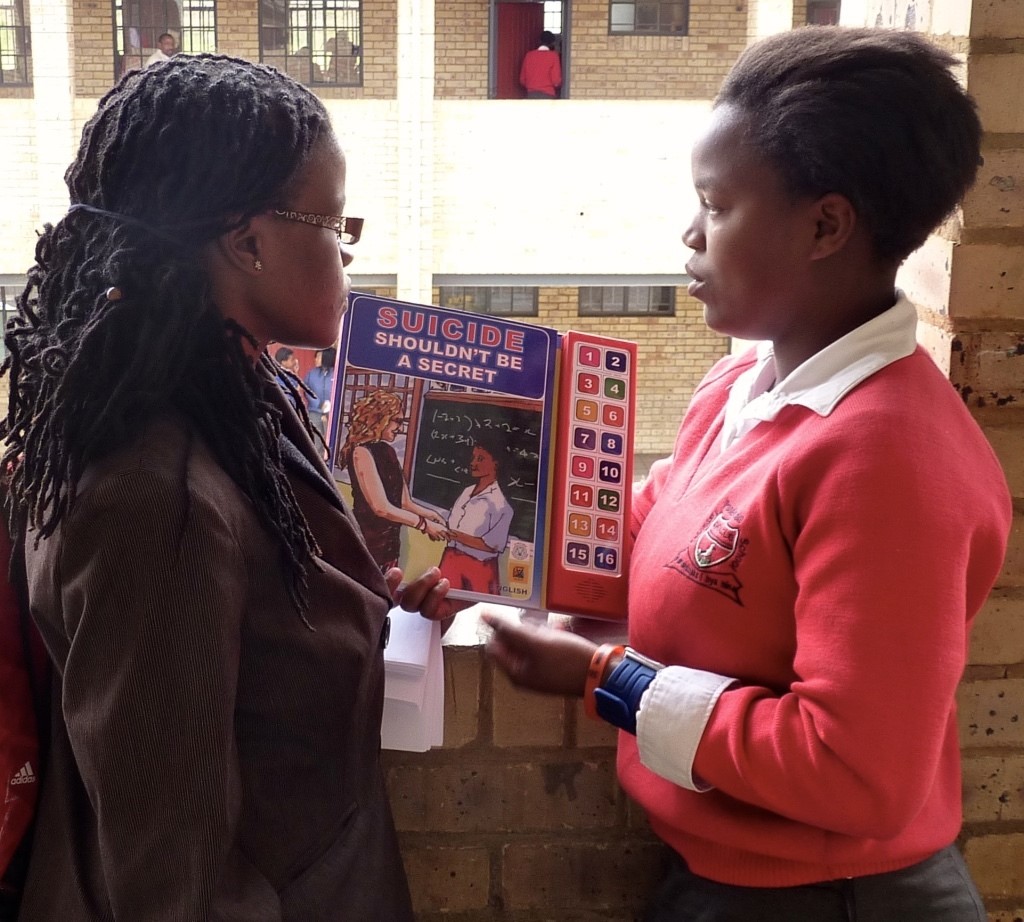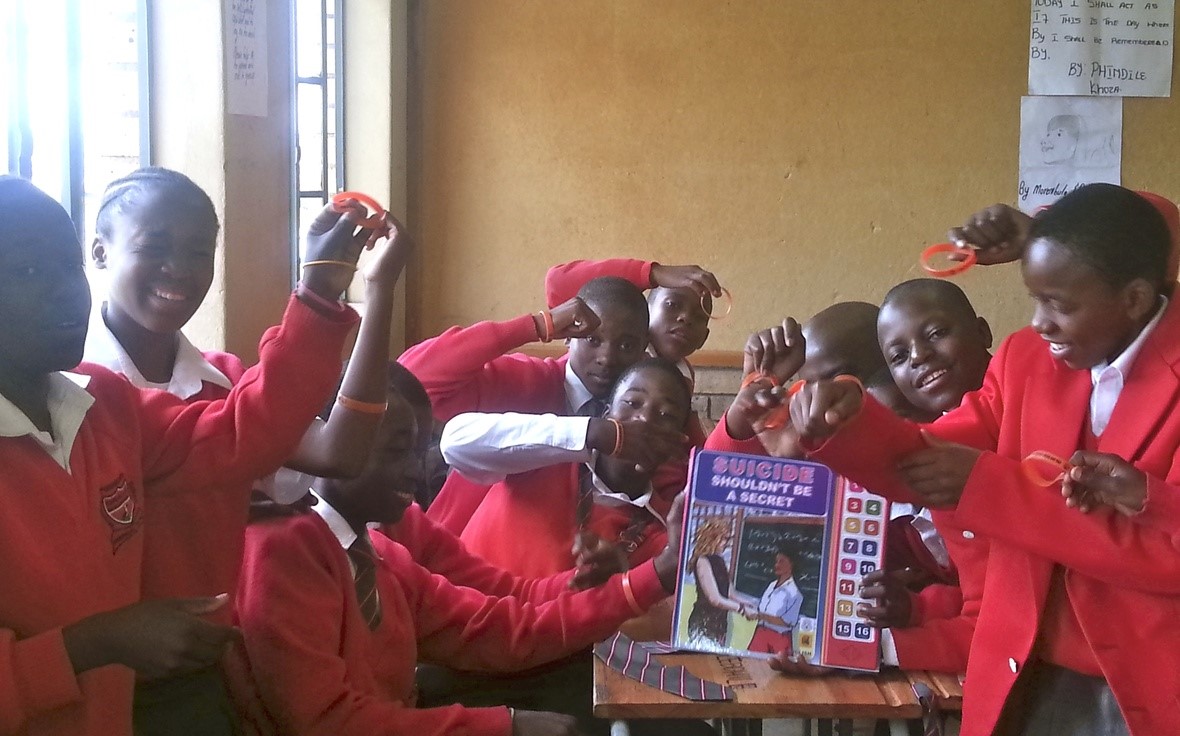 Since those early days, we have gone onto create over 100 health caretitles, in 40 different languages from Arabic and Amharic to Wolof and Zulu, with distribution in more than 35 countries, including the USA.
Topics include Dementia, Malaria, HIV and AIDS, TB, Mental Health, Pneumonia, Clinical Trials, Polio, Hypertension, Hand Washing, Immunization, Maternal Child Health, Nutrition, Drug Abuse, Cancer and Covid 19
We like to think that one is judged by the company we keep – In our case we have worked with 77 major organizations and sponsors, from National Health Departments, many of the major pharmaceutical companies to UNICEF, UNESCO, Save the Children, Sesame, Pedaids, Rotary International, USAID, CRS, etc to create Speaking Books® that meet their exact requirements in terms of community health care messaging, culturally appropriate illustrations, with correct translations into local languages and audio recordings often by local well known celebrities.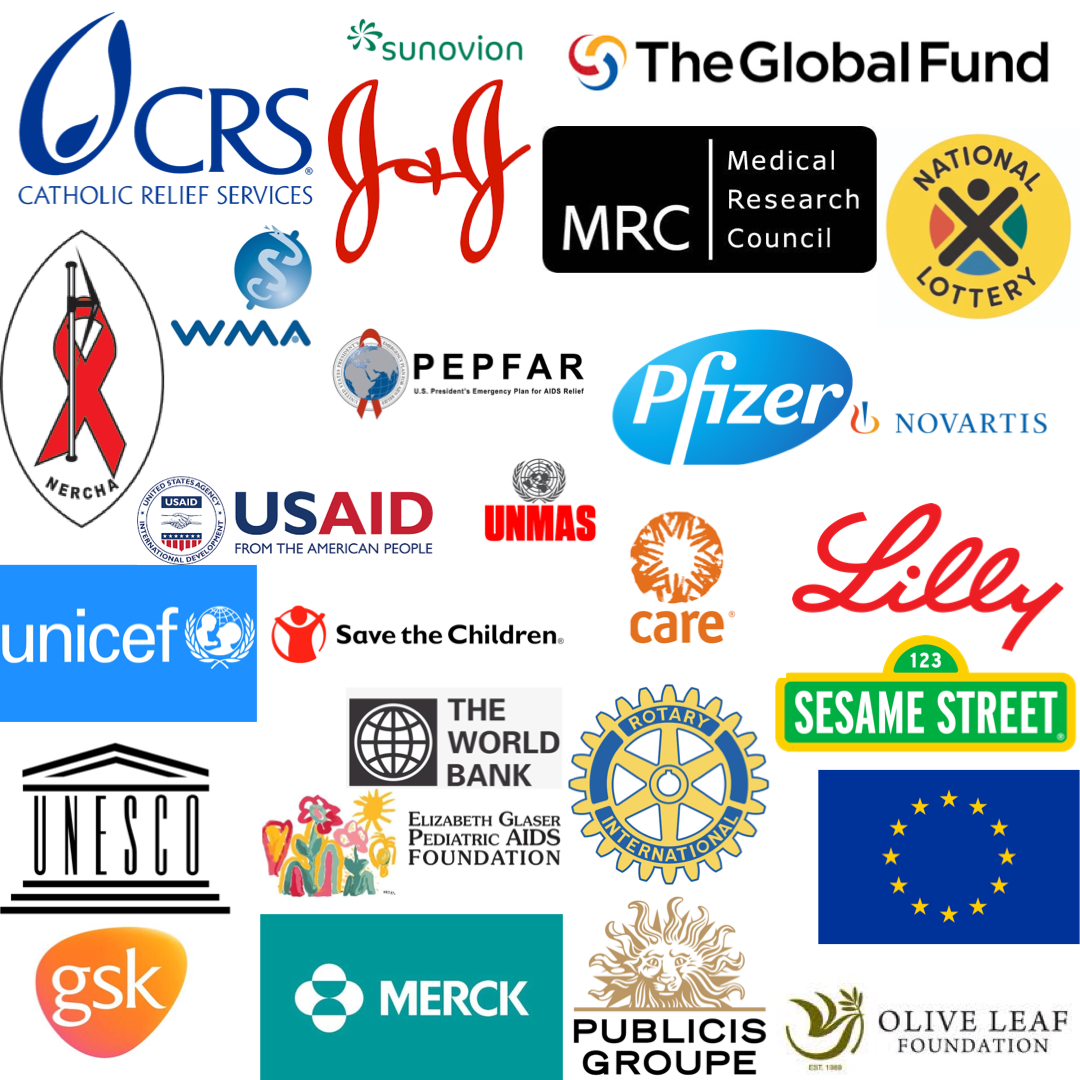 Over the 15 years, our standard 16 page books also underwent considerable development including using a proprietary designed flash sound card, on/off button, easily replaceable and readily available AAA batteries, bilingual audio allowing any two languages, and a medium, (27cm x 27cm) and a large (30cm x 29cm) size book.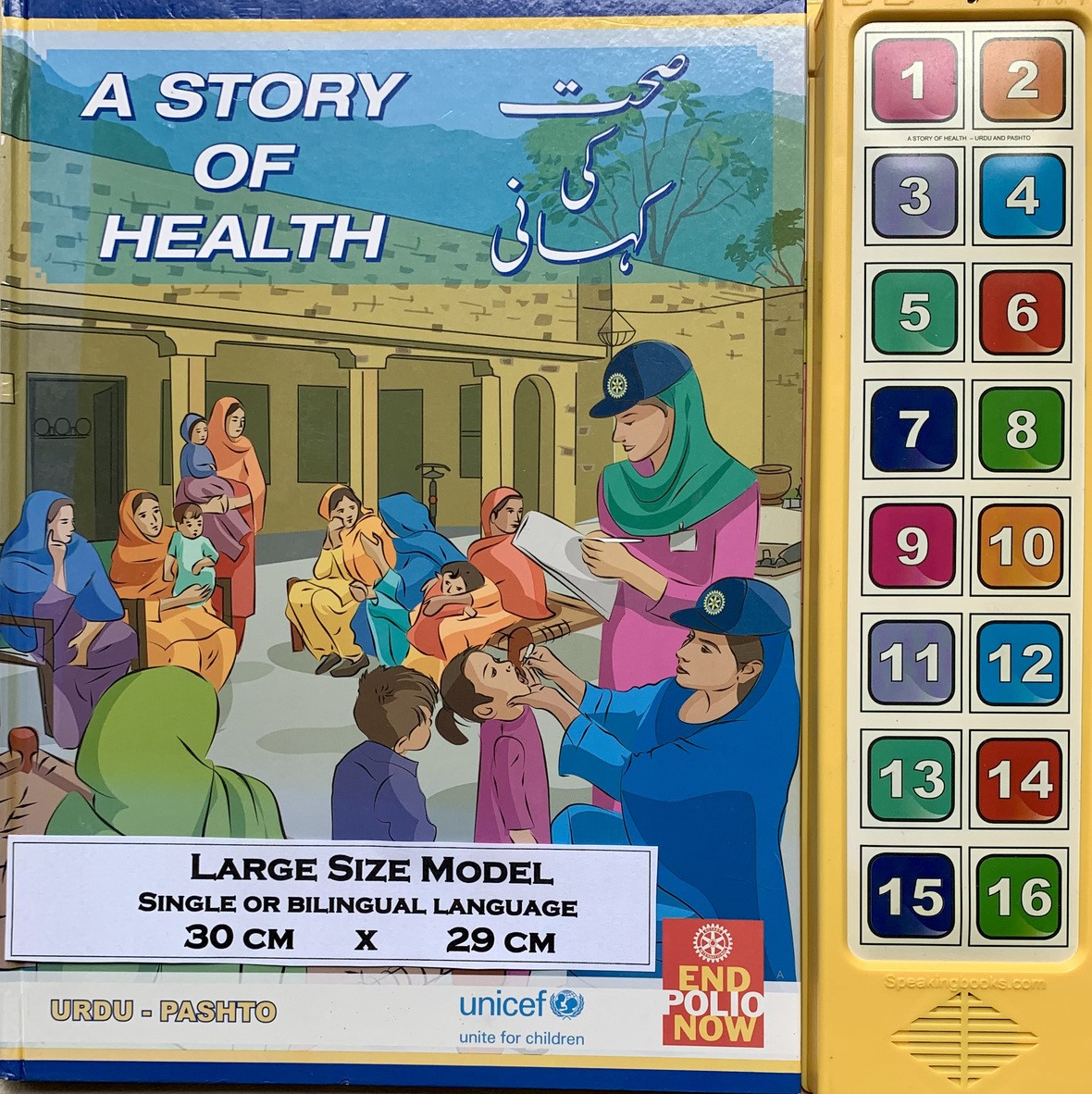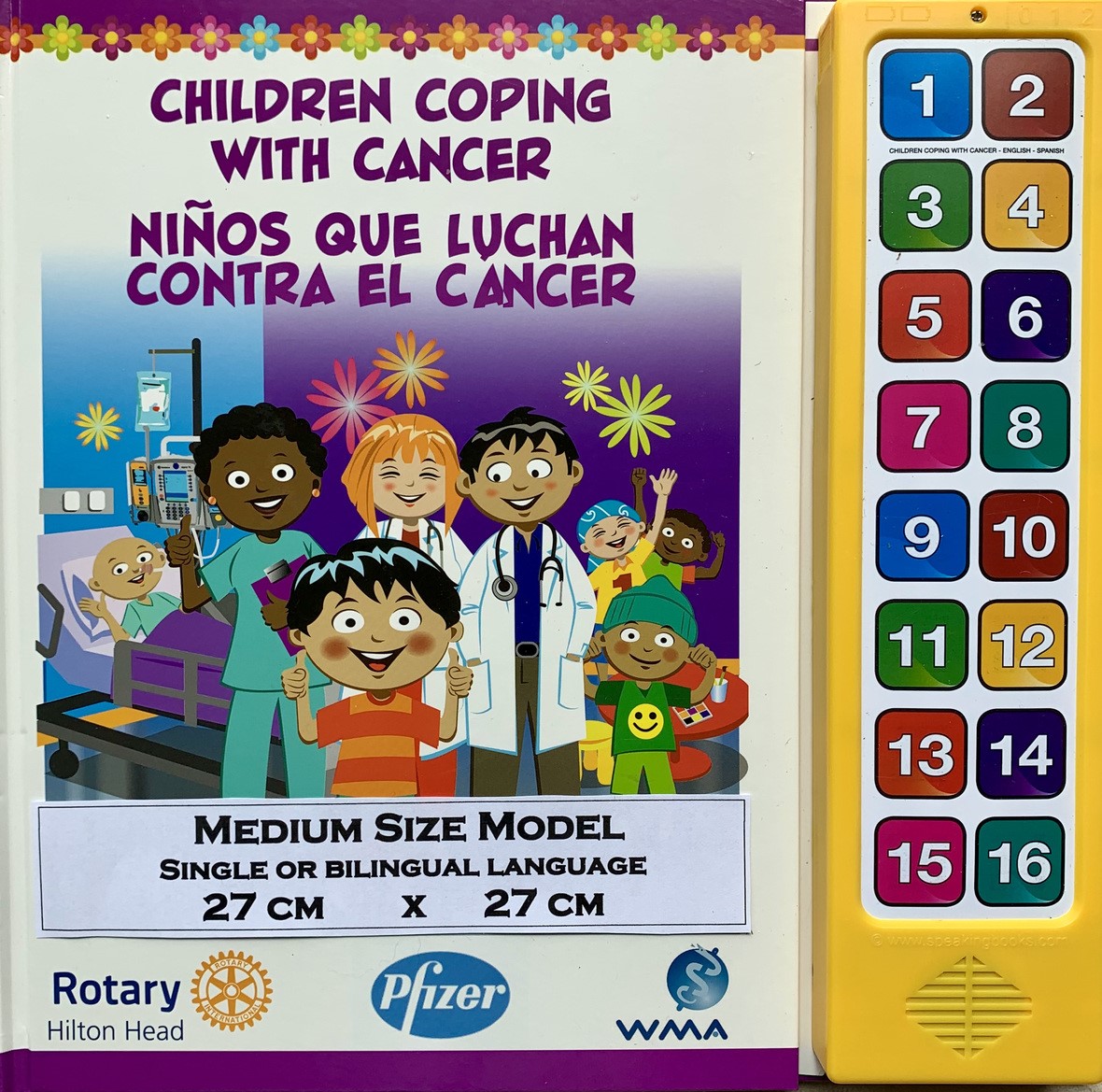 Then we were contracted by UNICEF to design a special 32 page single language medium or large Speaking Book® suitable for staff training programs, which was further developed to accept an external speaker to assist in addressing larger group settings. We now offer both a simple plug in speaker with no battery power amplification and a small rechargeable speaker with volume control for larger groups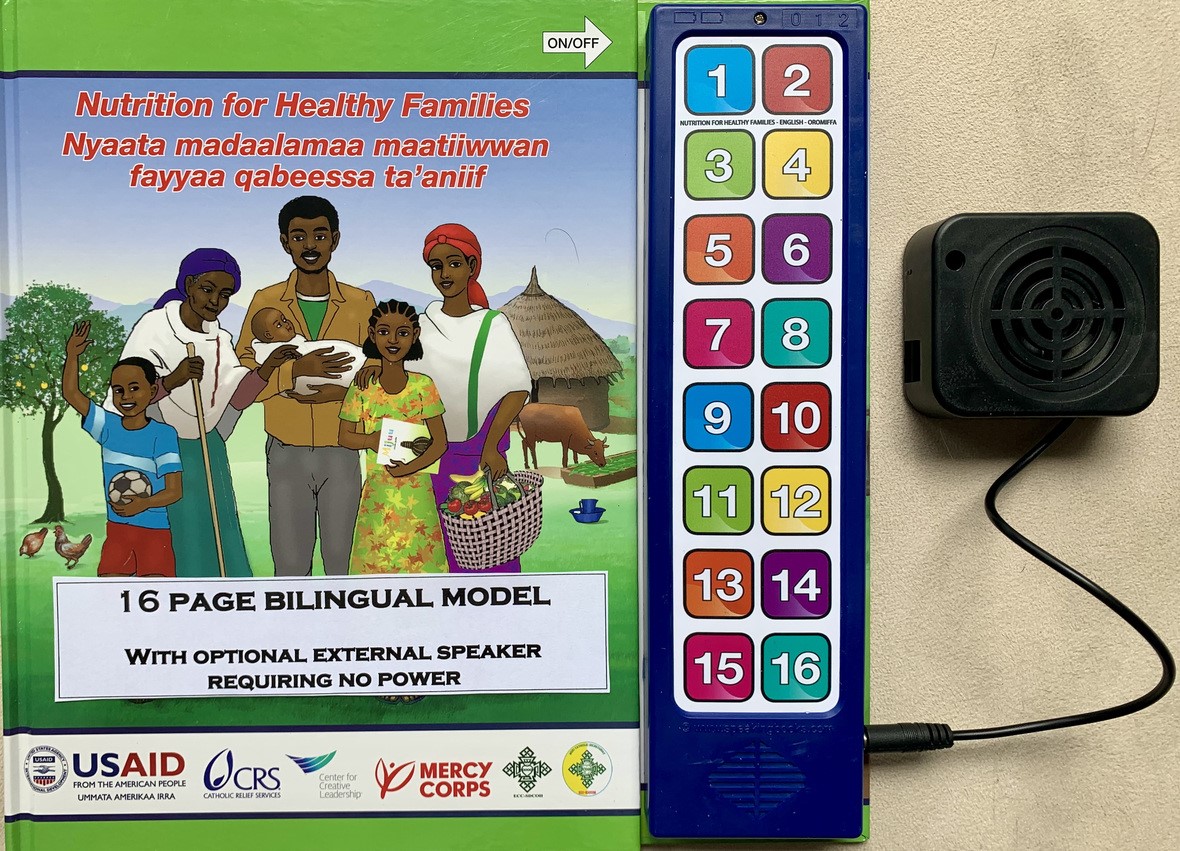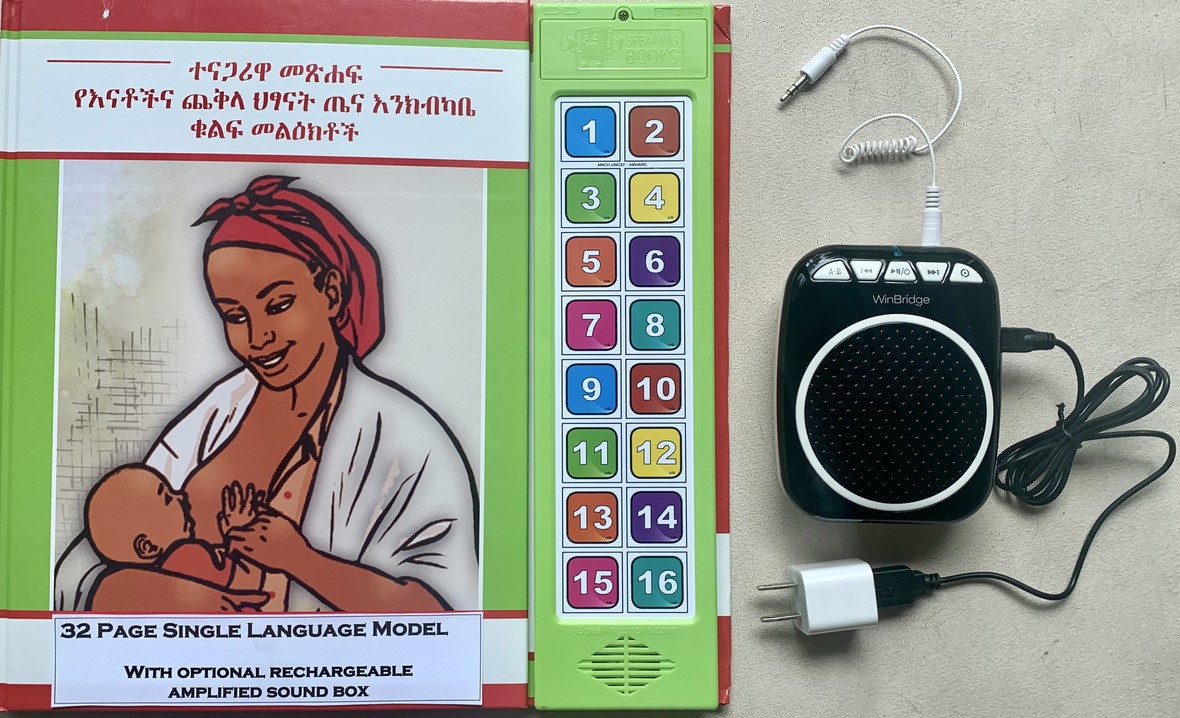 We offer a one stop shop, which includes, any or all, of the following origination material, as required by the client, to:
• Write the storyline
• Translate the text
• Record the audio tracks
• Illustrate the book with culturally appropriate artwork
• Set up the book print ready for client approval
• Shipping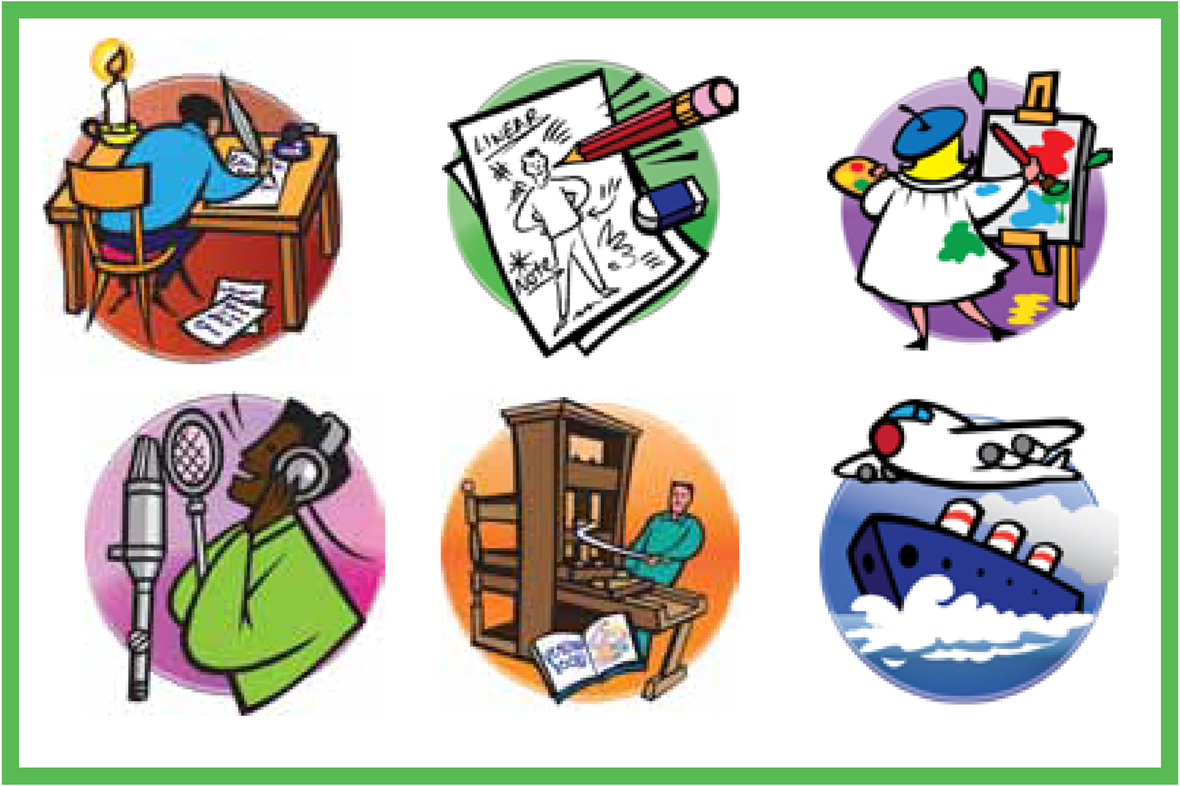 We are particularly proud of our ability to take complex medical text to write a 16 page story-line that can be understood by all, followed by creating culturally appropriate and informative illustrations by any one of our talented artists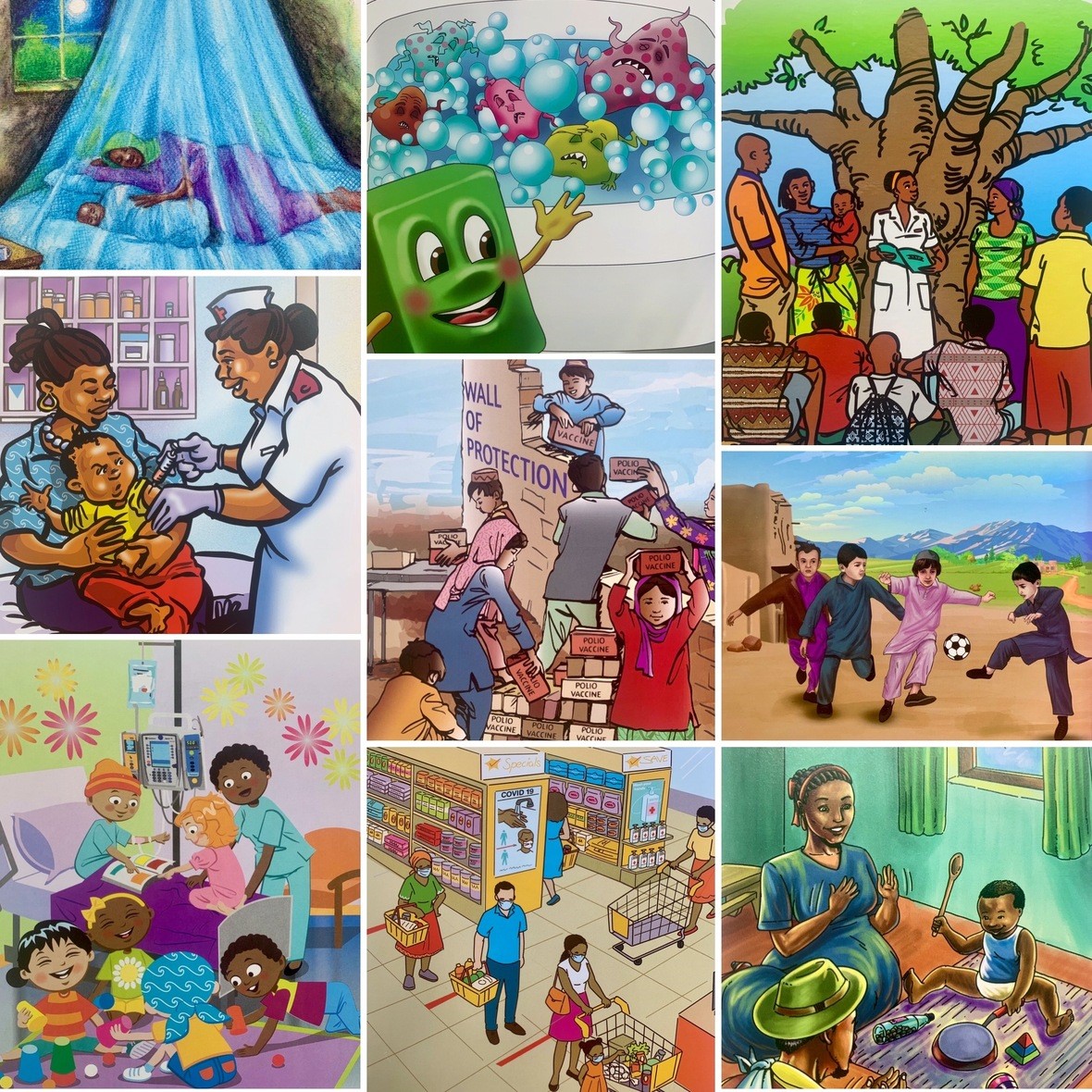 All Speaking Books are also in digital format and on You Tube allowing all clients to share their books with their colleagues and offices around the world. As a result many of our clients reorder their books adapted and translated to meet the needs of a specific local community.
Speaking Books have become an invaluable "leave behind" needing no explanation or instruction for communities to continue using the books long after the outreach workers have left. In addition many of our publications use the back cover page to list important information like help numbers and emergency contacts
Click here to hear What is a Speaking Book
Click here for You Tube on Cancer
With the global distribution of over 600,000 Speaking Books® and research by Pfizer indicating an average of 27 users per book, followed by a UNICEF Ethiopia published report indicating 120 users per book, it is anyone's guess just how many millions of people have been exposed to the critical life saving messaging of these books, making this one of the most cost effective look, listen and learn edutainment tools currently available.
Saving lives through health education, 1 Speaking Book® at a time!