On May 17th, we celebrate World Hypertension Day, a day dedicated to highlighting the importance of monitoring blood pressure and bringing global awareness to the 1 billion people living with high blood pressure worldwide.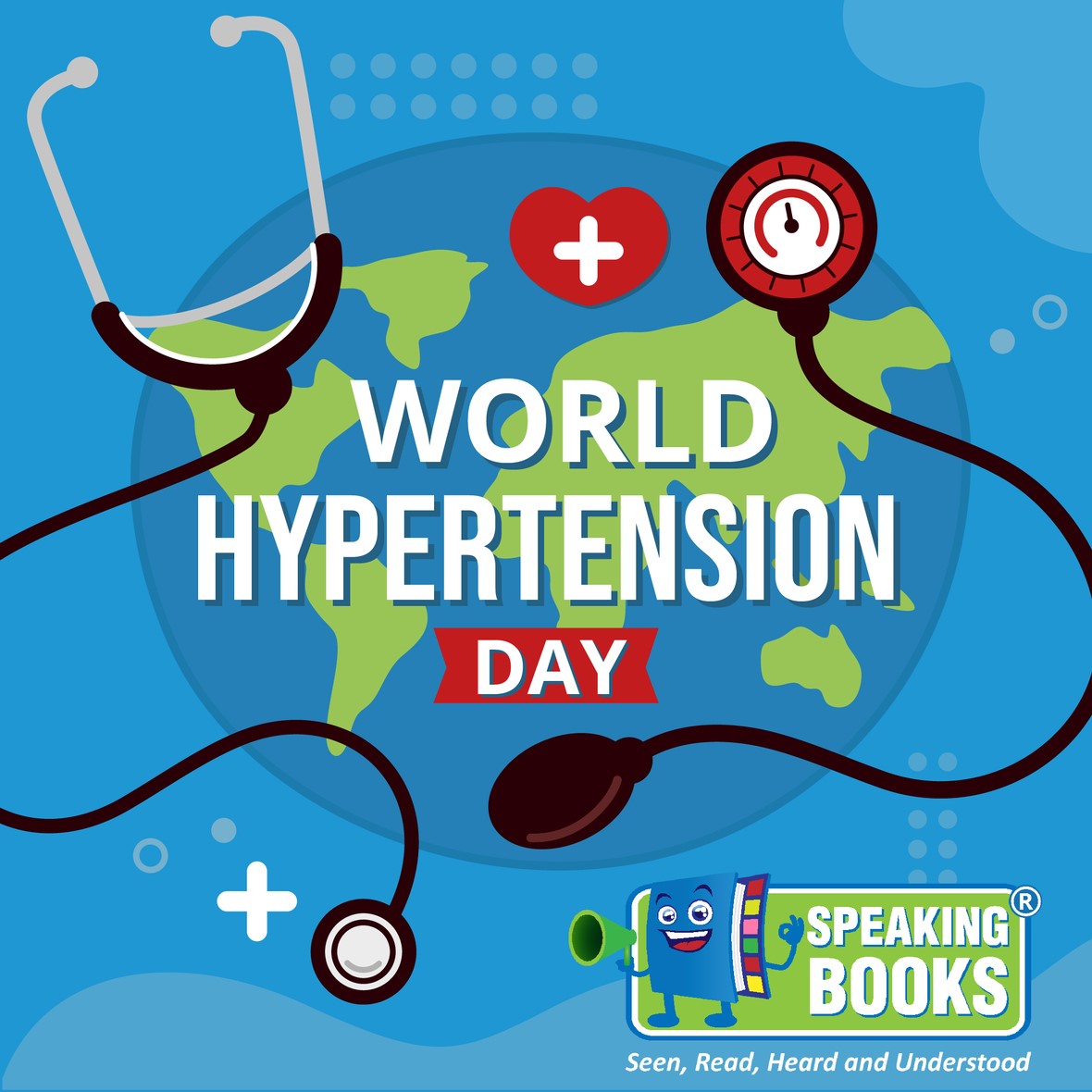 High blood pressure, also known as hypertension, is defined as a systolic blood pressure consistently above 140 mm Hg and/or diastolic blood pressure consistently above 90 mm Hg.
Hypertension Is the #1 risk factor for heart disease, stroke, renal complications, and premature death. Usually, high blood pressure alone does not cause any symptoms. Fortunately, hypertension can be prevented and managed, by checking your blood pressure regularly, and through treatment.
Since 2016, CDC and Global Partners have worked together to create innovative strategies to prevent and control hypertension, and improve people's overall heart health in countries across the world.
Get tested, know your numbers, and live longer.
CLICK ON IMAGE TO SEE AND HEAR HIGH BLOOD PRESSURE VIDEO (please skip the ads)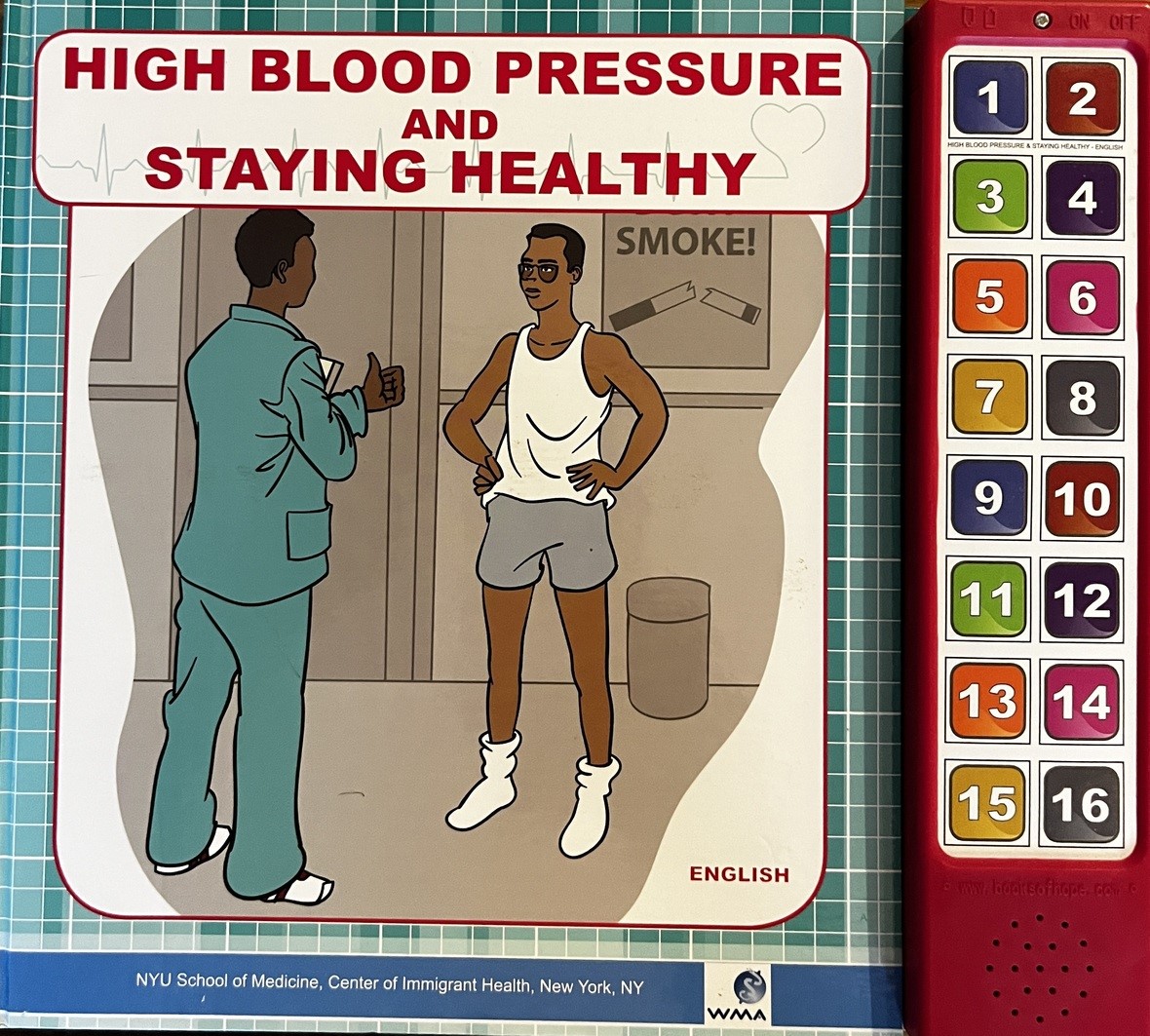 Education is always key to prevention and working with Pfizer, the NYU School of Medicine, Center of Immigrant Heath, New York and endorsed by the WMA created this Speaking Book® for the South Asian Community living in the USA
To have your custom made Speaking Book®
We are just an email away! Brian Julius. bj@speakingbooks.com / www.speakingbooks.com
Saving lives through health education, 1 Speaking Book® at a time!
©2023 Speaking Books | Hilton Head Island, SC | USA