Delivering on a Promise
When Rotary International launched its worldwide mission to eradicate Polio in 1988 there were some 350,000 cases, and 125 polio endemic countries.
• By 2006: There were just 4 polio-endemic countries; Afghanistan, India, Nigeria and Pakistan
• By 2014: WHO certified the South-East Asia region polio free
• By 2020: in the midst of the COVID-19 pandemic, WHO certified the African region polio free
34 years ago when the global challenge to eradicate polio was started, there were 1000 cases a day/350,000 pa. Since then, polio cases are down by over 99%.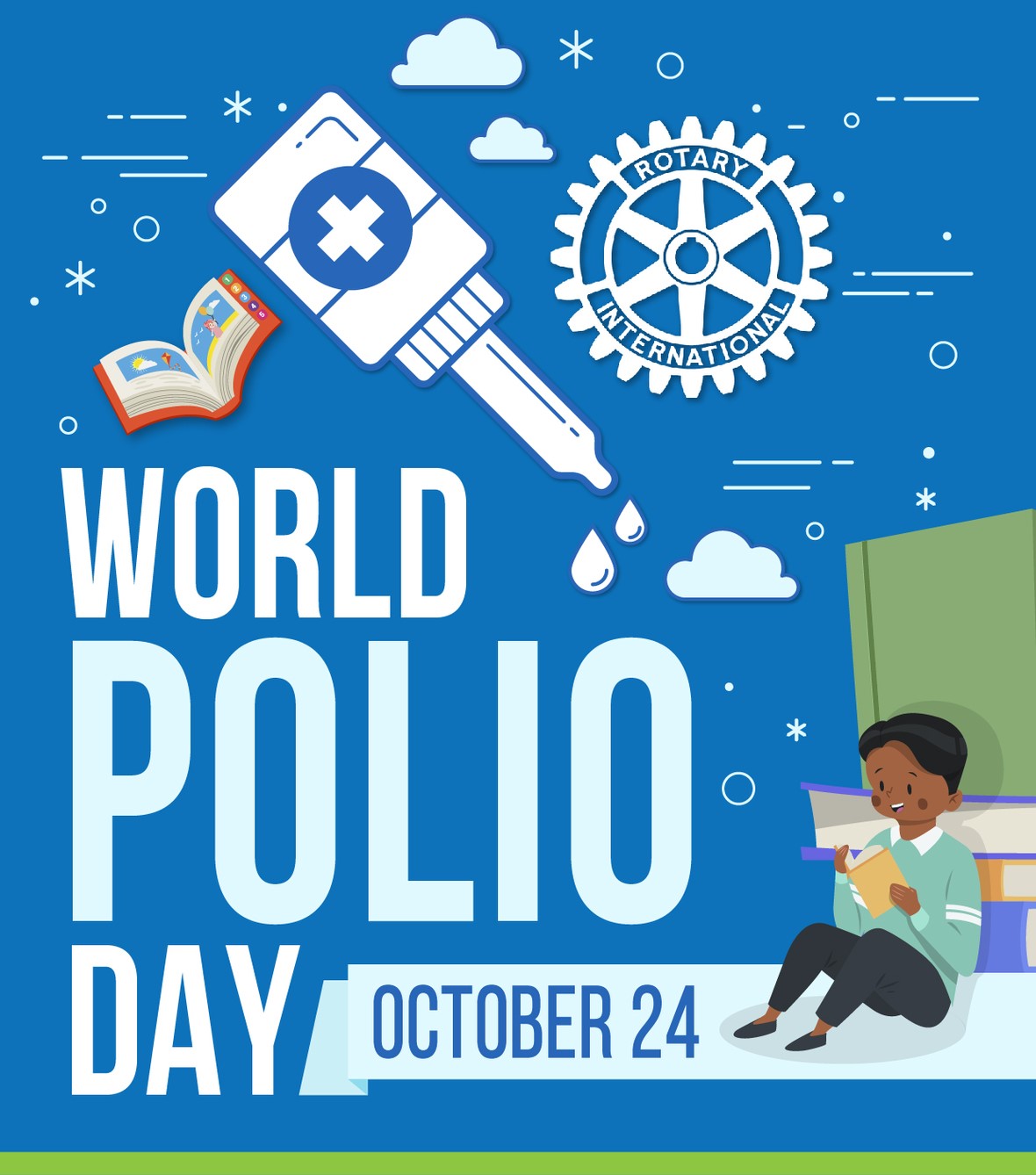 Bill Gates pledges $1.2 Billion to finally eradicate polio after getting the "closest we've ever been"
"About six months ago was the closest we've ever been," the Microsoft Corp. co-founder said in an interview Thursday. For more than a decade, wiping out polio has been the top priority of the foundation he co-chairs with ex-wife Melinda French Gates. The Seattle-based nonprofit, with an endowment of about $70 billion, has donated almost $5 billion directly to the cause.
"We have reduced polio cases by 99.9 percent worldwide and we won't stop until we end the disease for good."
"While these viruses exist anywhere in the world, the whole world is at risk" said Carol Pandak, Director of the PolioPlus program at Rotary International in Chicago. "It is in our own interests to see this through to the end, to remove that risk for all populations"
Dr Jewat Sunder, Pakistan dedicated to Ending Polio
Polio is a crippling and potentially fatal infectious disease. There is no cure, but there are safe and effective vaccines. Polio can be prevented through immunization.
A promise was made 34 years ago, at the 41st World Health Assembly, to eradicate polio. This World Polio Day, with a 99.9% reduction in polio transmission as well as the elimination of polio in 5 of 6 WHO regions,
Said Dr Jewat Sunder;"To End Polio we need just another 0.1% to Achieve !00% World Polio Free"
Look, Listen, Learn with the Polio Speaking Book
An initiative that was first promoted and introduced by the Rotary Club of Hilton Head, South Carolina and then supported and funded by Rotary International's Polio Plus Partners, Sir Emeka Offor in Nigeria, and UNICEF, the Speaking Book for Polio Education was created specifically to inform populations at risk about the absolute importance of vaccination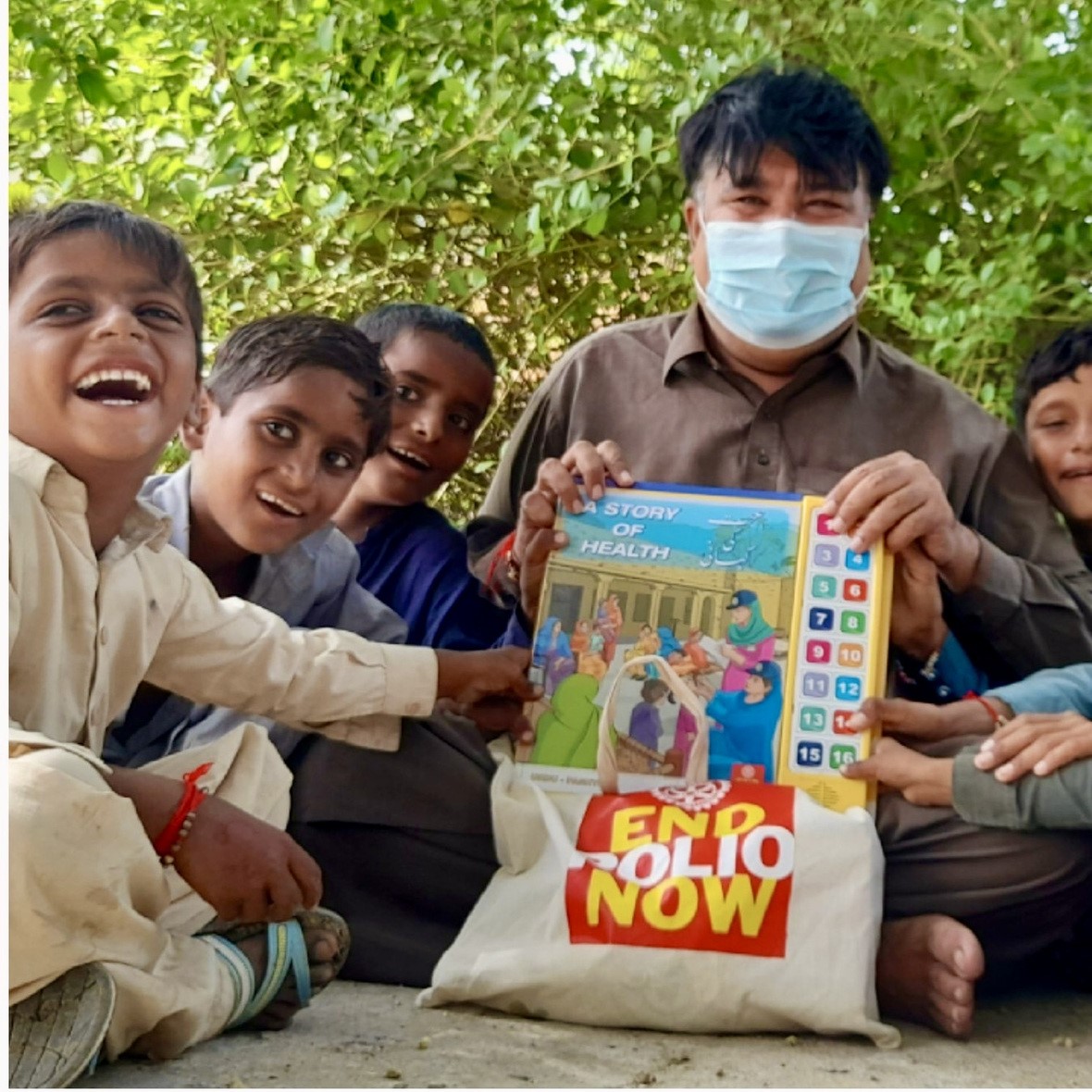 Dr Jewat Sunder, Pakistan "Every Day is Polio Day"
Tens of thousands of Books with 16 pages of easy to understand text, illustrations and a sound track recorded in local languages and distributed by UNICEF health workers as well as Rotary volunteers, have been _seen read, heard and understood_ by millions of the most vulnerable in Nigeria, Pakistan and Afghanistan, with critical life saving messages.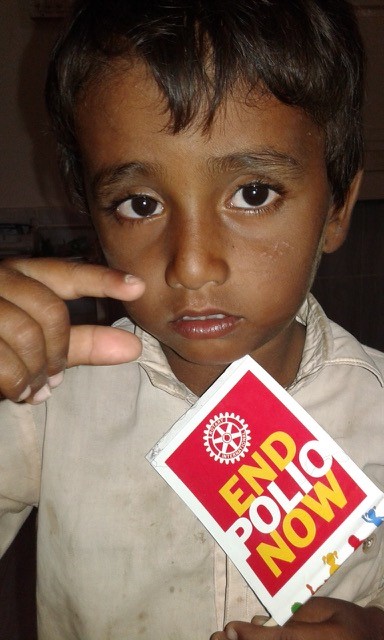 2 Drops – Every Child. We are this Close!
For further information, please contact:
Brian Julius. bj@speakingbooks.com / www.speakingbooks.com
Saving lives through health education, 1 Speaking Book® at a time!